---
Reading Session Help
Share your favorite pieces that would fit into the categories of multicultural, diverse, or minority composers. We hope to feature these pieces in this year's reading session!
---
Meet some AMAZING educators!
(send in a picture and bio or names of other great educators to recognize)
Valerie Bell

Valerie Bell is currently serving as teaching artist/instructor of Double Bass and Orchestra at Harmony Project KC. She retired from the Park Hill School District in 2011 as Director of Orchestras at Park Hill South High School and Lakeview Middle School. Prior to this Ms. Bell was Director of Orchestras at Raytown High School and Middle School. Groups under her direction received consistent Exemplary ratings, and have performed at the Missouri Music Educators Association Conference twice (1989, 2011), and Carnegie Hall (2011). Other teaching experiences include string instruction in the North Kansas City School District, and adjunct instructor at the University of Missouri Kansas City Conservatory of Music and Dance (Music Ed. String Methods). Ms. Bell earned a BME and MA in Music Education (Double Bass emphasis) from the University of Central Missouri. Valerie Bell has held the positions of KC Metro III Orchestra V.P., MMEA Orchestra V.P., and Past-President of MoASTA (Missouri Division of the American String Teachers Association), where she is currently serving on the board and assists with the administration of the Missouri All-State Orchestra. As an adjudicator in Missouri, Oklahoma, Kansas and Iowa, Valerie Bell provides educational critique and evaluation for students in large and small ensemble orchestra events, and is a frequent clinician and sectional coach for local schools and regional youth symphonies. She is currently assisting MSHSAA with adjudicator training updates for string educators. Valerie's husband John Bell is retired as Director of Bands at Park Hill South High School, and is the current director of the Wind Symphony, and instructor of music education courses, at Northwest Missouri State University. Their adult children, Nick and Alyssa, are both active musicians and teachers.
David Tourtellot

David Tourtellot is a musician and a music educator in Lee's Summit, Missouri, where he is the orchestra director at East Trails Middle School. Mr Tourtellot received his degree from the Conservatory of Music and Dance at the University of Missouri – Kansas City where he studied the double bass with Sue Stubbs, Jeffrey Kail, and Gerald Spaits. He has taught in the Lee's Summit School District since 2013 and with Harmony Project KC since 2021. In 2018 Mr Tourtellot was selected to participate in the National Oceanic and Atmospheric Administration Teacher at Sea program. Mr Tourtellot was the first music teacher chosen for this program, and served on board NOAA Ship Thomas Jefferson while doing a hydrographic survey mission in the Gulf of Mexico. Mr Tourtellot continues to be an active performer in the Kansas City metro area, performing regularly with the Lee's Summit Symphony, the Kansas City Wind Symphony, and is a founding member of the Lee's Summit Jazz Orchestra.
Twinda Murry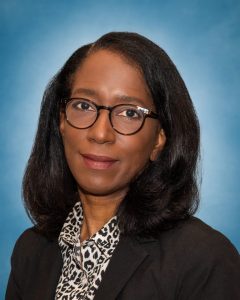 Twinda Murry, a native St. Louis, began playing violin at the age of eight. She completed a bachelor of music in performance and education at Southern Illinois University at Edwardsville and has done graduate work at Southern Illinois University at Edwardsville and at the University of Missouri St. Louis. Her teachers included Dr. R. Kent Perry and Mr. John Kendall. Murry taught elementary strings and high school orchestra in the Hazelwood School district for eleven years where she helped to grow the program and earned a performance at the MMEA conference in 1997 for the Hazelwood Elementary Honor Orchestra. In 1999, Murry joined the Rockwood School District string faculty as Marquette High School Orchestra Director. She is currently the Director of Orchestras for the Ladue School District and has helped to grow the program there as well. The LHWHS Orchestra earned a performance at the MMEA conference in 2019. Twinda has been involved with the St. Louis Suburban Music Educators' Association since the beginning of her career. She has served on the board as 6th Grade and Middle School Orchestra VP, served on the audition committee and has hosted the Middle School Honor Orchestra rehearsals in her district. Murry is an active chamber, and orchestral musician. She has performed with a wide variety of musical organizations including the St. Louis Philharmonic Orchestra, Bach Society Orchestra, Masterworks Chorale Orchestra, the Missouri Ballet Orchestra and the Gateway Festival Orchestra. She also performs with a number of chamber ensembles. Murry's honors include the St. Louis Suburban Music Educators Merit Award (1989), the Emerson Electric Teaching Excellence Award (1997), Missouri Music Educators' Association Conference Presenter (1998) and the Hazelwood School District 1997 Teacher of the Year, Missouri American String Teachers Association School Educator of the Year (2004).
Twinda lives in University City with her husband and three sons.